Mike Nader | October 1st, 2015
I'm trying not to take it personally, but my last blog post about back-to-school craziness and the need to focus on the key issues in Coastal was met with the sound of crickets. True, more than 500 people read it but not a peep in response. I get it, people are busy and maybe there wasn't much to say about a general overview of Coastal's four pillars.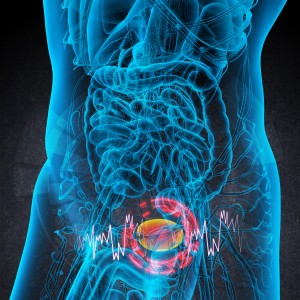 But today's topic is quality, our first Coastal pillar and an issue that I know many of you have great ideas and passionate opinions about so I'm hoping I'll hear comments from at least a few people  and get a discussion started around this.
Quality in health care can be a wide-ranging discussion. But I'm suggesting that we concentrate on some key measures: in particular the Balanced Scorecard measures that we're evaluated on regularly (and publicly) throughout the year.
Of these, Care Sensitive Adverse Events (CSAEs) are at the top of my priority lists right now. For those of you unsure about what a CSAE is, these are events such as Catheter Associated Urinary Tract Infections (CAUTI) or Hospital Associated Infections (such as C. Difficile, pneumonia, etc.) that can sometimes be caused by moments of inattention during the care process.
Within Coastal, our 2014/15 CSAEs are higher than our targets and our number of occurrences are trending in the wrong direction. For example, our C. Difficile rates appear to be the highest they have been in two years and roughly double our average rate.
An ongoing battle
Many of you will have been involved in or heard about a number of initiatives across our facilities that focus on reducing the risk of a patient acquiring a CSAE. I thank you for taking part in that work as I believe it's vital to us reducing these in Coastal.
Will make a difference
One of our more recent activities was choosing 10 acute care units within Coastal to begin the Releasing Time to Care (RT2C) program. RT2C has been in place in units in both Squamish General and Richmond Hospital for a couple of years now and results in those units show significant improvements in a number of areas, including CSAEs.
Some units such as LGH 4E have been able to make notable strides in reducing their CSAEs over the last few months/years, by concentrating on implementing the CAUTI strategies rolled out.
Going forward, I need everyone's assistance to help focus our attention on these types of events as, in certain cases, there appears to be some misunderstanding around what a CSAE is, how they're tracked and how we can ensure that proper practices are followed on a daily basis.
Have an idea?
Got a good idea for how we can reduce our CSAEs or any other quality of care issue? Let me hear about it.