Mike Nader | September 9th, 2015
I don't know about everyone else but September always brings me the chills. Even though it's been YEARS since I've been in school or university, every September I have the same recurring dream. It's at the end of the school year and I wake up and realize that I haven't gone to any of my classes and I have an exam in the morning.
That dream takes me back to the anxiety of having sooo many assignments and projects and just not knowing how to finish them all in time while still doing a good job. Speaking of a good job on homework, check this Youtube video that shows a young Thai boy pouring his heart and soul into his homework assignment: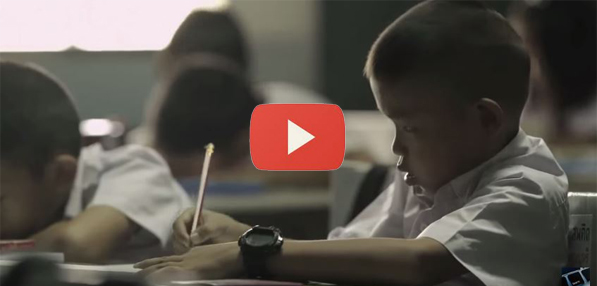 I think this is one of the reasons why back to school time is one of those bittersweet times of the year. As a child, you miss your friends that you haven't seen over the summer but you definitely don't miss the homework or the frustration of trying to accomplish all of the assignments for each class, seemingly all at once.
As my kids go through the back to school craziness, I'm reminded of the need to get back to basics and refocus our own efforts after a busy summer.
Whether we're involved in caring for patients, implementing numerous projects, rolling out ongoing quality improvement work such as Releasing Time to Care and Accreditation 2016, it can sometimes feel overwhelming trying to keep track of what our key priorities are and what we'll need to let go of or wait until next year to tackle.
Four priorities
In Coastal, we've reviewed all of the activities underway or in development to make sure we can support them properly and make sure we're focused on four key priorities that will make a difference for our patients and staff. That's not to say that projects or work that's outside of these four themes aren't useful, worthwhile work but, for now, we need to concentrate on a number of areas to ensure that we're truly providing the best care in a sustainable manner: The four priorities are:
Quality – making sure we're providing the best, safest care environment
Access & flow – caring for our patients in the appropriate settings at the right time
Engagement – of staff, physicians, patients, families and our community
Financial Stewardship – wise use of the resources available to ensure the long-term sustainability of the healthcare system
I want to hear your comments
Over my next few blog posts, I'm going to look at each of these in more detail and invite your comments on the issues. For those of you who I've had a chance to meet in one of the Coastal staff forums over the past year, you'll know I truly welcome your input and value the things you can provide from the front-line that I'm not there to see.
In the meantime, let me know how back to school is going for you and your family and I hope you're inspired by the video of this young Thai boy and his love for his mother.